I am an artist, fine art printmaker and biologist.
July 2019 Event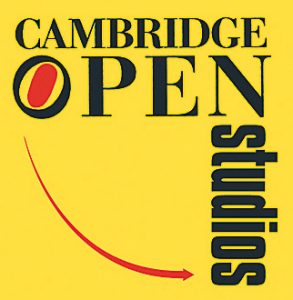 My studio in Elsworth is open, July 20/21st and 27/28th,  11am to 6pm.
Artwork, small gifts and greetings cards.
About my work
My inspiration for images of the tactile and detailed aspects of plants and animals stems from my professional interest in biological sciences and a passion for biodiversity. I use printmaking techniques such as collagraph, monoprint, drypoint, and linocut, and enjoy printing on musical score and altering book pages.
Recent work in acrylic and pastels are of horses, a love from way back, and recent experiences working in Uganda for a few months earlier this year.
I also draw inspiration from my childhood right on top of the Kent Coast; and subsequently living and working in possibly the most visually exciting cities in the UK: Oxford, London and Cambridge.
Where to find my work:  Galleries, Exhibitions and Events
My artwork is represented by Cambridge Contemporary Art.
Upcoming Events and Exhibitions:
Cambridge Open Studios in July 2019 here in my studio.
Cambridge Drawing Society in their Autumn 2019 Exhibition;